Shiri Appleby Bares Her Bump In a Bikini
Go big or go home!
In a photo posted to Instagram Friday, Shiri Appleby — sporting a turquoise bikini — happily shows off her latest and greatest asset — her burgeoning bump! — while enjoying some downtime along the sandy shores.
"T minus 20 days!" the Girls guest-star and former Roswell actress, 34, captioned the snapshot of herself soaking up the sun, complete with a picturesque beachy background.
While Appleby's willing to put her belly on display, the mom-to-be is keeping the baby's sex under wraps. She and her fiancé Jon Shook have opted for a delivery surprise.
But it won't be long until the secret's out. With Appleby due mid-March, the countdown to Baby Shook's big arrival is officially on.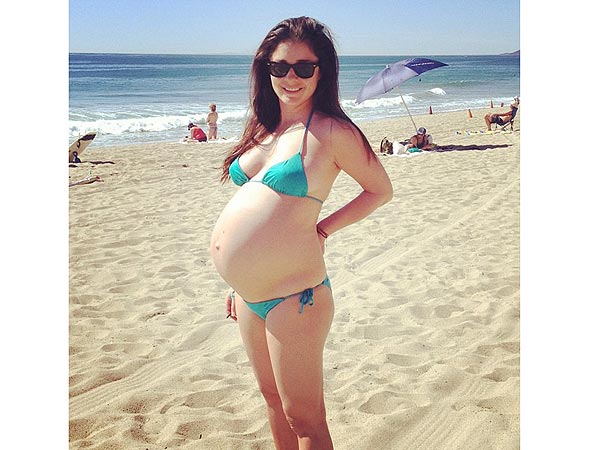 Courtesy Shiri Appleby
RELATED: Shiri Appleby Expecting First Child