Connie Britton: 'Being a Single Mom Is Challenging'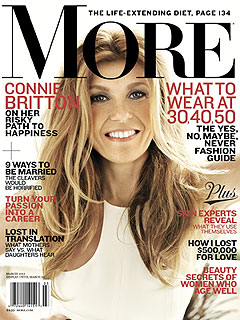 Peggy Sirota for MORE
Channeling her Nashville character's reign over the country scene was not a far stretch for Connie Britton.
Since her biggest break in Friday Night Lights, the actress, 45, has been shining in her own spotlight, from scoring major onscreen roles to welcoming a new baby — son Yoby — from Ethiopia.
And now, between her hit show and her 2-year-old, Britton is busier — and happier! — than ever.
"The schedule is insane to the point where I lose a lot of sleep at night worrying about how little time I have to sleep and mostly what little time I have to be with my son," she says in MORE's March issue.
But Britton logging long hours at work doesn't seem to bother baby boy in the least. "The flip side of that is, he's doing great. He comes to the set every day," she says. "As working moms go, at least I have that luxury."

After the death of her father, Britton put the dream of a husband aside and began to pursue adoption. While idea of raising a baby on her own was daunting, the actress wasn't willing to call it quits on motherhood.
"Being a single mom is challenging, but never in a million years would that have stopped me. You get an idea in your head and you're going to do it," she says.
"People can tell you how hard marriage is or how hard it is to birth a baby, but we do these things. We want the journey of that."
And her determination has paid off in a big way — Britton is completely smitten with her "incredibly openhearted" son.
"One of my favorite qualities is that he has an enormous curiosity about everything, but he's not stupid about it," she explains. "He wants to open and close doors, but he immediately learned that he'd better watch where his fingers are."
With her professional and personal lives having recently reached all new highs, the new mom says her happiness has been a long time coming.
"My whole life has been building to all the good stuff that has happened to me in the last few years," Britton muses. "I think — and this is ironic when I'm working harder and have more responsibility than ever before — that I now know the importance of grace and sitting back."
She continues: "I have a deeper understanding of how most people are just trying to do the best they can."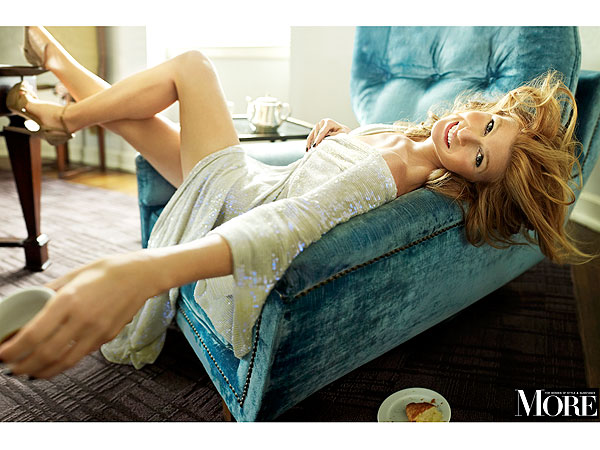 Peggy Sirota for MORE
— Anya Leon