Yul Kwon Welcomes Daughter Kaylin
When he won Survivor: Cook Islands in 2006, Yul Kwon became the last man standing. Now, he is the lone man of the house.
On Monday, Feb. 25, Kwon's wife Sophie gave birth to their second daughter, Kaylin, in Castro Valley, Calif., Kwon confirms to PEOPLE.
"Kaylin weighed in at over 8 pounds, most of which I'm convinced is made up of baby poop," Kwon told friends in an announcement, adding that daughter Genevie, 2, "is delighted with her new role as Big Sis, although I don't think it's hit her yet that she's no longer the center of the universe."
Kwon, 38, knows his place, though. He says, "I'm slowly coming to grips with the fact that the rest of my life will be dominated by strong-willed women!"
Fans can still catch Kwon, who was one of PEOPLE's Sexiest Men Alive in 2006, on TV — he recently hosted the PBS series America Revealed.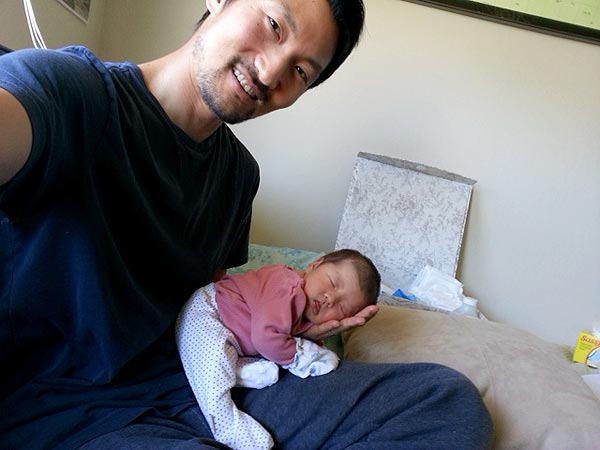 Courtesy Yul Kwon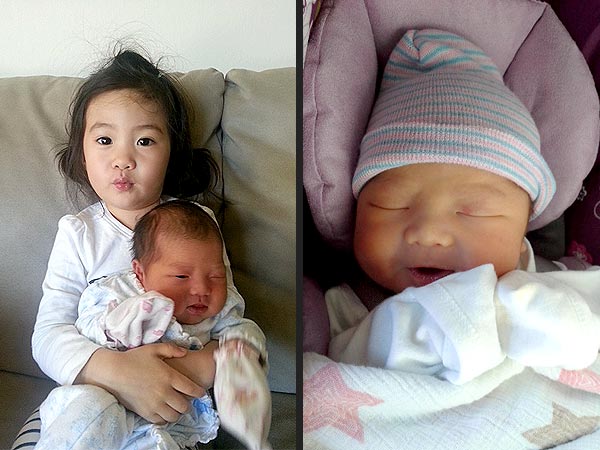 Courtesy Yul Kwon
— Cynthia Wang