See the Chic Maternity Fashions Jamie-Lynn Sigler Scored at Calypso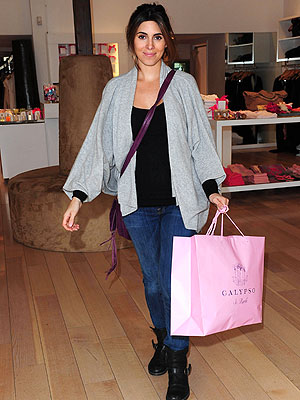 Michael Simon/startraks
Now that Jamie-Lynn Sigler's belly is growing — her mom-to-be wardrobe is too.
On Feb. 19, the expectant actress stopped by her fave store Calypso St. Barth in Los Angeles to stock up on some bump-friendly fashions.
"I live so close and drive by all the time to check out the new merchandise," the Guys with Kids star says.
While sifting through the brand's soft cashmere sweaters and signature silk maxis, Sigler focused her purchases on chic pieces that will keep her looking stylish all throughout her summer pregnancy — and beyond.
"The cuts of the dresses and flowy tops will allow my bump to grow through the summer, and then I can still wear them after my pregnancy," she says.

Among her bump-worthy buys: roomy, flattering tops including the Besa Pleated Tunic ($195) and the Maia Cotton Gauze Tunic ($165), the beautiful floor-length Brady Tie Dyed Silk Dress ($450), and the cozy Sabra Cashmere Duster ($295) and Uma Cashmere Cardi ($295).
"Obsessed with all my summer stuff from @calypsostbarths. This preggo will be chic (I hope)," she posted on Instagram, along with a photo of the Nettie Silk Lace Up Dress ($275) she scored during her shopping trip.
Sounds like Sigler's maternity style mission was a success!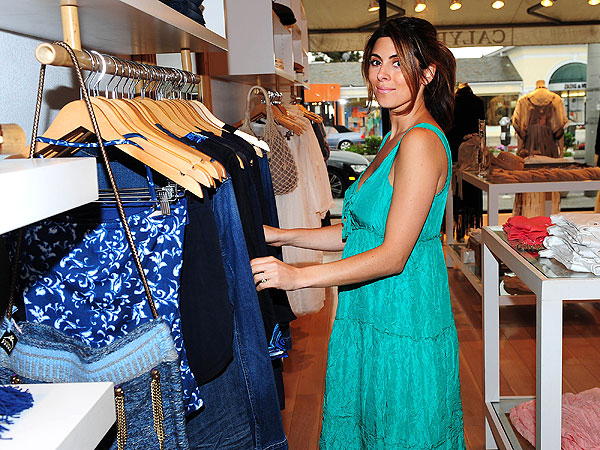 Michael Simon/startraks