Rachel Reynolds Welcomes Daughter Ruby Rey
On Feb. 13, the date was definitely right for Rachel Reynolds.
The Price Is Right model and husband David Dellucci welcomed their first child, daughter Ruby Rey Dellucci, on Wednesday, Feb. 13 — the couple's third wedding anniversary.
Born at 10:54 p.m. in Baton Rouge, La., Ruby weighed in at 7 lbs., 5 oz. and was 20¼ inches long.
"David and I never dreamed that exactly three years from the day of our wedding we would welcome our little baby girl. We couldn't have asked for a better anniversary gift," Reynolds, 30, tells PEOPLE exclusively. "It's very special! We are so in love with her and having so much fun. Every day is new and full of firsts for us and for Ruby."
She and Dellucci, a former major league baseball player and member of the 2001 World Series Champion Arizona Diamondbacks, announced the pregnancy in August.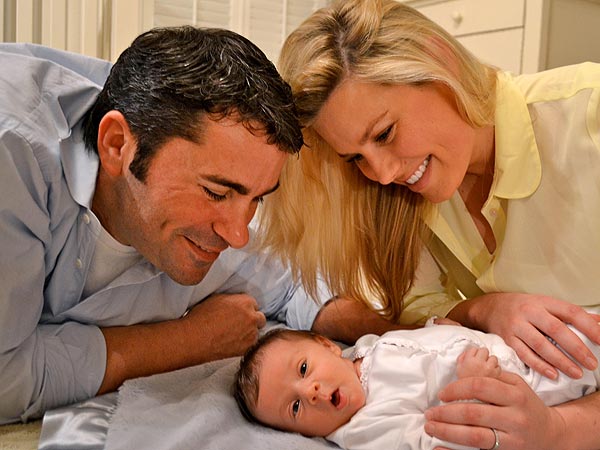 Courtesy Rachel Reynolds
— Sarah Michaud