Great Ideas! 10 Ways to Make Your Baby's First Week Cozy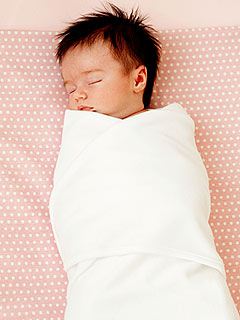 Getty
Known as the Baby Nurturer, Helen Moon is one of the most respected experts in the baby care industry.
Using a calm, results-oriented approach, she's also helped a few celebs (Elton John, Elizabeth Berkley, etc.) make it through those first few weeks of new parenthood worry free.
And now you can find her helpful advice in her new book, Cherish the First 6 Weeks: A Plan That Creates Calm, Confident Parents and a Happy, Secure Baby, or on HLN's Raising America as their Nanny on Demand expert.
She's also shared a few tips with us. Check them out below.
VIEW THE GALLERY: 10 Ways to Make Your Baby's First Week Cozy