Kristi Yamaguchi: Why My Daughters Want to Make Their Dentist Proud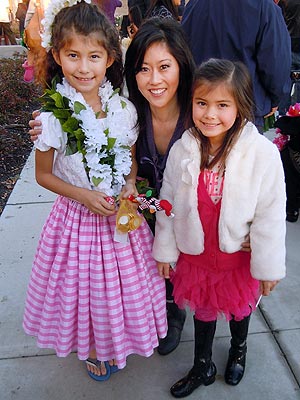 Courtesy Kristi Yamaguchi
She took home the gold medal in the 1992 Olympics, but former figure skater Kristi Yamaguchi faced a slippery slope when it came time to buckle down on her daughters' teeth brushing.
According to the mom-of-two, taking care of her girls' teeth in their younger years was especially tough.
"I found that letting Keara and Emma pick out their own toothbrushes helped get them more interested," she tells PEOPLE.
"We also talked about how important it was to take care of their teeth so they could eat their favorite foods."
Fortunately, the girls' dentist — Yamaguchi's father! — played a big role. "They also want to make their grandpa proud!" she adds.
Her daughter's dental health, paired with the staggering statistics that "three out of five children are affected by tooth decay," led Yamaguchi to partner with Tom's of Maine Be a Tooth Fairy Hero program, an initiative to raise awareness of the importance of teeth care.
Children — who are encouraged to submit their drawings of the Tooth Fairy — can win a donation of Tom's of Maine toothpaste for their school, in addition to a donation of $10,000 to a non-profit dental clinic in their state.
"As the daughter of a dentist and a mom, I'm always reminded that tooth decay is preventable, but it does take persistence and patience," Yamaguchi, 41, says.
In between her partnership with Tom's and her time spent on her Always Dream Foundation, Yamaguchi can be found keeping up with Keara, 9, and Emma, 7, who are always on the go.
"The girls are involved with various activities from hula, soccer, softball, skating and piano. That keeps us pretty busy as a family," she shares.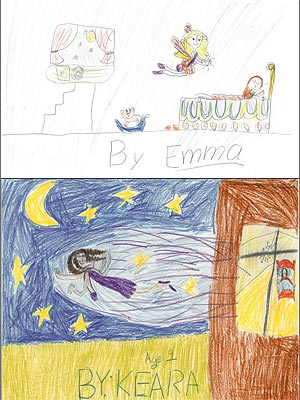 Courtesy Kristi Yamaguchi
— Anya Leon