Mini Must-Have: Luca Comrie's Comfy Top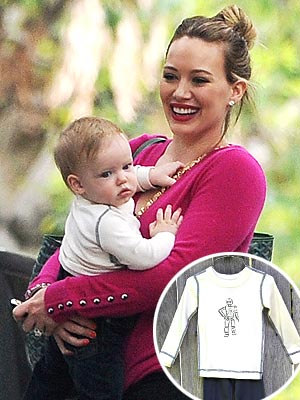 Broadimage
Mini Mr. Roboto!
On Feb. 7, we spotted Hilary Duff heading out to lunch with her adorable son Luca in Los Angeles, Calif.

And while we applaud the actress's chic mommy style, it was her 10-month-old, clad in a cozy top, that really made us swoon.
So we just had to find out who made his sweet shirt. It turns out Duff's little lounger is wearing the tee from Skylar Luna's Robot Long Sleeves Pajama Set ($39).
The two-piece outfit, which includes navy blue bottoms, is crafted from the softest organic cotton and comes packaged in a reusable linen pouch.
Even cuter: Luca is officially now a member of the pint-size PJ-wearing crowd.
— Anya Leon