Cutter Dykstra and Jamie-Lynn Sigler Expecting First Child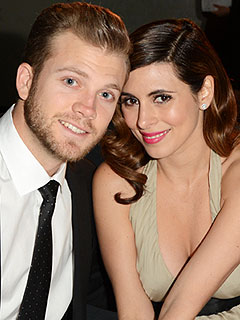 Jason Merritt/Getty
First an engagement and now a baby on the way — 2013 is shaping up to be an exciting year for Jamie-Lynn Sigler.
The Guys with Kids star, 31, is expecting a baby with her brand-new fiancé, minor league baseball player Cutter Dykstra, her rep confirms to PEOPLE.
"She couldn't be more excited!" a source tells PEOPLE.
The actress, best known for her role on The Sopranos, recently took to Twitter to announce her engagement to Dykstra, 23.
There's no wedding date set yet. But one thing's for certain: "Jamie can't wait to be a mom," the source adds.
— Aili Nahas