Meet Violet Marlowe Followill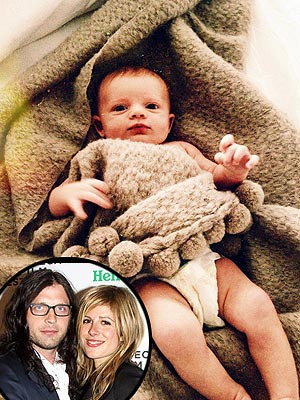 Courtesy Nathan Followill
It's the newest addition to the Kings of Leon!
Drummer Nathan Followill and singer-songwriter Jessie Baylin introduce their little lady, 6-week-old Violet Marlowe, via Twitter Friday evening.
"Hello world, my name is Violet, nice to meet you," Followill, 33, wrote in the voice of his daughter, sharing a photo of her diapered and wrapped in a cozy blanket.
The couple, who married in November 2009, welcomed their baby girl on Dec. 26 and were quickly smitten.
"Violet's hair color needs to be bottled… perfectly strawberry blonde." Baylin, 28, Tweeted earlier this week.
The Kings will hit the road again in June for a string of European dates.
— Sarah Michaud