Great Ideas! 8 Ways to Inspire Your Kids to Learn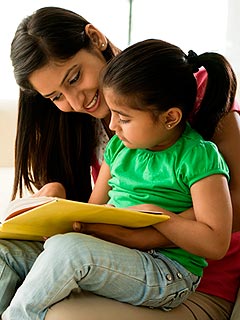 Getty Images
As director of CHALK Preschool, April Schafer knows a thing or two about what gets kids excited about learning.
That's why she's a big fan of the learning center's online curriculum (think songs, mommy-and-me recipes, fun math and reading sheets), which any parent can easily access from their home computer.
To help you get a jump start on educating your tot, she shares her best tips including everything from cutting and counting fruit to fun treasure hunts. Check them out below.
VIEW THE GALLERY: 8 Ways to Inspire Your Kids to Learn