Cam Gigandet Welcomes Son Rekker Radley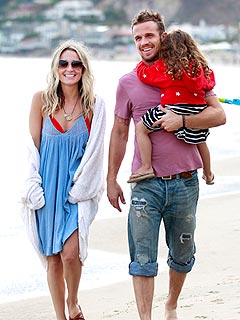 Pacific Coast News
It's a boy!
Cam Gigandet and his fiancée Dominique Geisendorff welcomed their second child on Wednesday, Jan. 23, his rep confirms to JustJared.com.
Son Rekker Radley Gigandet, who weighed in at 9 lbs. 9 oz., joins the couple's daughter Everleigh Rae, 3½.
"All are happy and healthy," the actor's rep says in a statement.
In July, Gigandet, 30, and Geisendorff confirmed that they were expanding their family.
The new dad has a number of upcoming films set for release later this year, including Red Sky, Free Ride, Johnson, In the Blood, One Square Mile and Plush.
— Anya Leon