Baby Girl on the Way for Kathryn Fiore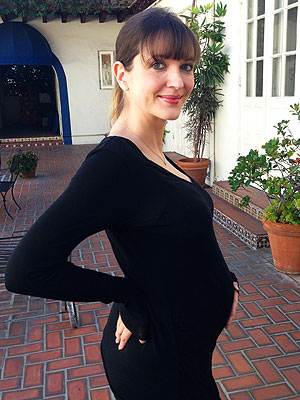 Courtesy Katheryn Fiore
Cue the lullaby: The Wedding Band is prepping for its littlest fan yet.
Actress Kathryn Fiore, 33, and her husband, actor Gabriel Tigerman, 32, are expecting a daughter in late May, her rep confirms to PEOPLE exclusively.
"We are expecting a baby girl," the couple tell PEOPLE. "This is our first and we are over the moon excited!"
Fiore — who is also known for her sketch comedy on MADtv — and Tigerman, who has had roles on Supernatural and Journeyman, tied the knot at Malibu's Pepperdine University in October 2008.
Her godfather, movie critic Rex Reed, served as their officiant.
— Anya Leon