Mini Must-Have: Flynn Bloom's Navy Board Shorts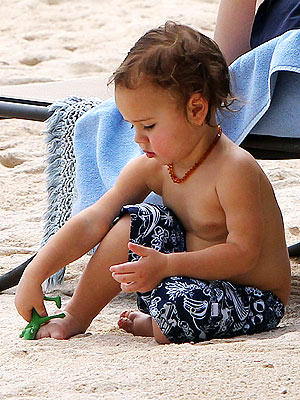 FameFlynet
Beach baby!
During a family vacation with mom Miranda Kerr and dad Orlando Bloom in Cancun, Mexico, we spotted Flynn taking time out from splashing in the surf to play with his green gecko toy on the sandy shores Jan. 23.
And on top of wishing we were also there soaking up the sun, we couldn't help but notice the 2-year-old's adorable swim shorts.
After a little digging, we discovered Flynn was wearing Snapper Rock's navy Pineapple Surfboard Boardies ($40).
Not only are they stylish, but they're lightweight and get dry in a snap — perfect for any mini surfer-in-training.
— Anya Leon