Danny Gokey Introduces Son Daniel Emanuel
Daniel Emanuel is ready for his close up!
With baby boy cuddled in a cozy cable-knit coverall and matching cap, American Idol season eight finalist Danny Gokey and his wife Leyicet happily show off the newest addition to their tight-knit trio.
And just as the sweet snapshot shows, the new parents are completely smitten with their son — even despite the serious lack of shut-eye.
"It's been fun adjusting to having a new baby in the house," Gokey, 32, tells PEOPLE. "We're a little sleep-deprived right now, but we really love him a lot! He's pretty cute — it's okay to brag, right?"
Born Jan. 20, baby boy arrived weighing 8 lbs., 11 oz. "I'm ecstatic to be a first-time dad and to have a new little buddy to hang out with," Gokey told PEOPLE at the time.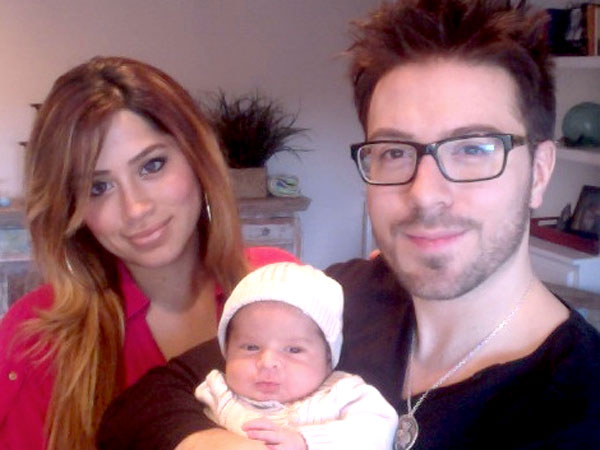 Courtesy Danny Gokey

— Anya Leon with reporting by Kevin O'Donnell