Great Ideas! 8 Hearty Dishes Your Kids Will Love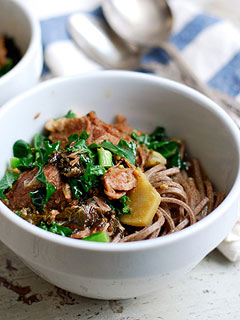 Courtesy Brooklyn Supper
Along with their two daughters, Brian Campbell and Elizabeth Stark live in the Williamsburg neighborhood of Brooklyn, New York, and since 2008 have been chronicling their local cooking and baking adventures on their Brooklyn Supper blog.
"We hope to start a conversation and inspire readers to get to know local foods, from the humble to the sublime."
The couple have decided to share a few of their favorite, easy-to-make recipes (roast tomato soup, baked eggs and shrimp and grits) with us. Check them out below.
VIEW THE GALLERY: 8 Hearty Dishes Your Kids Will Love