Baby Boy on the Way for Julia Pace Mitchell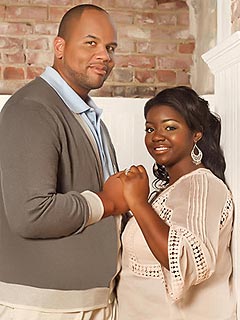 Stephanie Matthews
Life will soon be imitating art for actress Julia Pace Mitchell — she's pregnant!
The Young and the Restless star, 27, and her husband Stephen L. Hightower are expecting a baby together in May, her rep tells PEOPLE exclusively.
"I feel so blessed and hopeful about becoming a mommy for the first time," the mom-to-be says in a statement.
Having experienced an onscreen delivery, Pace Mitchell, who plays Sofia Winters on the long running show, isn't expecting to wrap the arrival of her first child — a boy the couple plan to name Stephen L. Hightower III — so quickly.
"I'm sure giving birth in real life will take a lot longer than on TV!" she jokes to PEOPLE.

Pace Mitchell and businessman Hightower tied the knot in September 2011.
— Anya Leon