Jennifer Lopez: The Twins Want a Rainbow Birthday Party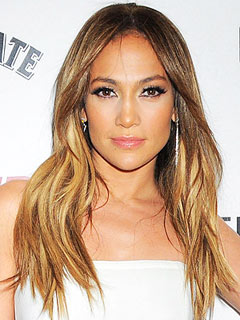 Henry Lamb/Photowire/BEImages
Jennifer Lopez may be capable of juggling many activities at once, but her primary responsibility right now is planning the birthday party for her twins, Max and Emme.
"They're 5 next month, and they want a rainbow party. Lots of rainbow stuff!" Lopez told reporters at Wednesday night's L'Oreal and Cinema Society New York screening of her new thriller, Parker.
"I don't know [what that means]," says the singer and actress, 43. "Very colorful?"
Although upbeat for her premiere, Lopez wasn't shy about discussing her painful split from Marc Anthony – which, it turned out, also influenced her movie role.
"It was very difficult," she explains, "so in front of kids and at work you have to be so professional and you have to be so up for your children in that moment."

Her screen character "was going through the worst moment of her life, and I had just gone through divorce literally like a month before, so it was hard to get [up in the morning] — that's why we added the scene at the beginning when she had trouble getting out of bed."
Still, she called filming the movie cathartic, saying: "I was lucky to be in front of the cameras and act exactly how I felt, so it was a blessing."
— Carlos Greer