Kristen Bell's Birth Plan Involves Whiskey and a Baseball Bat
Kristen Bell is very much looking forward to childbirth — and all the drugs, alcohol and violence that go with it.
"I've got nothing to prove," the House of Lies actress, 32, jokes about her birth plan — and whether she'll go natural — in an interview airing Thursday on The Ellen DeGeneres Show.
"I feel like when I arrive at the hospital, I want a glass of whiskey, I want the epidural in my back. And I want to get hit in the face with a baseball bat and wake me up when it's over, because I've seen the videos and it looks terrifying."
When the child does finally emerge, he or she will already have a favorite hobby: off-roading with dad Dax Shepard.
"He is [excited]," Bell says of her Parenthood actor fiancé. "In different ways than I am. He's just thinking about all the off-roading he'll have in this tiny partner."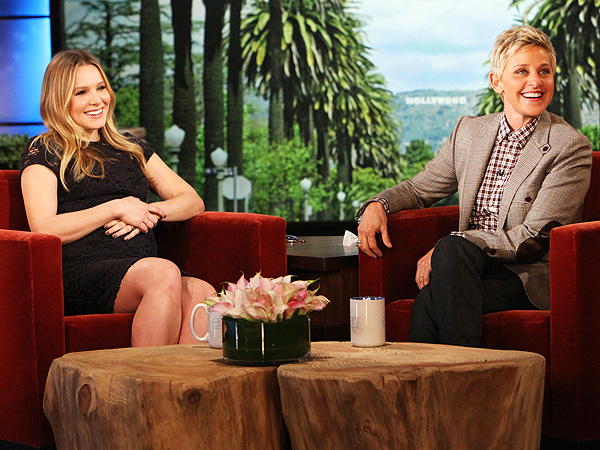 Michael Rozman

DeGeneres said that sounds like she's having a boy but Bell wouldn't confirm that, although she does know the sex of the baby, due this spring.
"Do you have to be a boy off-road? Absolutely not," she says. "I think he's going to force [the baby], even if it's a sloth, to off-road."
As she mentioned a year ago on Ellen, Bell is actually quite obsessed with sloths. So this time, DeGeneres surprised her with a real sloth — named Lola.

— Tim Nudd