Mark Deklin Welcomes Son Julian Ryder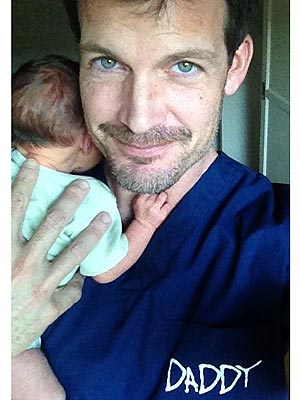 Courtesy Mark Deklin
Mark Deklin is a dad — again!
The actor, best known for his roles on GCB and Lone Star, and his wife Jamie welcomed a baby boy Friday, Jan. 11 at the Good Samaritan Hospital in Los Angeles, his rep confirms to PEOPLE exclusively.
Son Julian Ryder, who weighed 7 lbs., 8 oz. and measured 19 inches long, joins big sister Kylie.
"We were curious to see how our 3-year-old would react to her new little brother, and it turns out that she couldn't be more in love," the couple tell PEOPLE in a statement.
"So far our biggest problem is that she wants to hold him ALL the time. It's really beautiful to watch."
Deklin, 45, will next appear in Tarzan 3D.
–– Anya Leon with reporting by Jennifer Garcia