Chris Pratt Enjoying 'Firsts' All Over Again with Son Jack
Chris Pratt is feeling practically reborn himself since welcoming son Jack last August.
"There's not that much left that really excites you … where you're like, 'Wow. I can't believe that,' " the Zero Dark Thirty star explains says of being a sometimes jaded public figure in an interview airing Tuesday on The Ellen DeGeneres Show.
Jack changed all that. "To see a baby get that excited by everything because everything is a first … I'm reliving all the firsts all over again. The first time he recognizes the first laugh or me. Or the first taste of something sweet," says Pratt.
"Everything is a brand-new experience. The first time they realize that the sound they're hearing is the thing that they're seeing."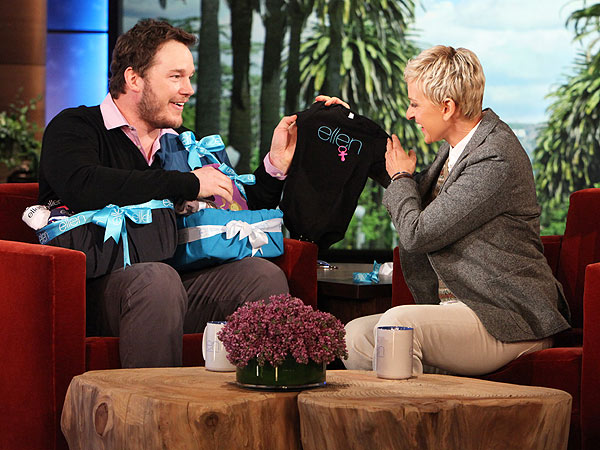 Michael Rozman/Warner Bros.

Pratt, 33, and wife Anna Faris aren't above having a little fun with Jack's innocence, however. They recently fed him a lemon, just to see how he would react — a video of which the Parks and Recreation star shows to Ellen during the interview.
"He doesn't know if he likes it or not," DeGeneres notes.

— Tim Nudd