Jessica Alba and The Honest Company Team Up with Zulily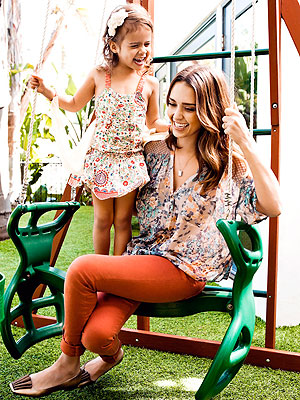 Courtesy Jessica Alba
Since launching last year, The Honest Company continues to cater to health conscious parents with their eco-friendly collection of baby essentials, bath and body care goods, cleaning products and more.
And now the brand — cofounded by Jessica Alba — is set to widen its audience by announcing a new partnership with zulily, a flash sale site which offers daily deals for the whole family.
"Honest and zulily are two like-minded companies dedicated to providing families with the best products conveniently delivered to their homes," Alba, 31, tells PEOPLE. "We both share the same philosophy about committing our businesses to helping families in need. So this partnership was a natural fit."
Eager to "connect with customers in a new way," the actress (who is mom to daughters Haven, 16 months, and Honor, 4½) admits teaming up with the members-only store couldn't come at a better time.

Not only did her company recently debut new bath, floor and toilet cleaners, but they're also gearing up for more surprises in the near future.
"In the upcoming months, be on the lookout for new products in oral care, kitchen accessories and home fragrance, too!" Alba shares. "Of course, we think our fashionable diapers are the cutest around so we can't wait to launch three new diaper patterns exclusively on zulily this spring."
— Anya Leon