Uma Thurman: Why My Daughter Has Five Names
What's in a name? Apparently every last one on Uma Thurman's list of favorites!
After the actress and her boyfriend Arpad Busson revealed they had decided on Rosalind Arusha Arkadina Altalune Florence for their baby girl born in July, it was Thurman's 14-year-old daughter Maya who found reason in their multitude of monikers.
"[Maya] came up with the best excuse, [which] was that I probably wouldn't get to have any more children, so I just put every name that I liked into [Luna's]," the Playing for Keeps star, 42, said during a Monday appearance on Late Night with Jimmy Fallon.
Joking that there is a bit of logic behind their "crazy" choice — "The last part makes sense, right?" she says of Luna's surname —  Thurman admits she and Busson couldn't compromise.
"We couldn't quite agree on the name," she shares. "We call her Luna, so she's lucky that way."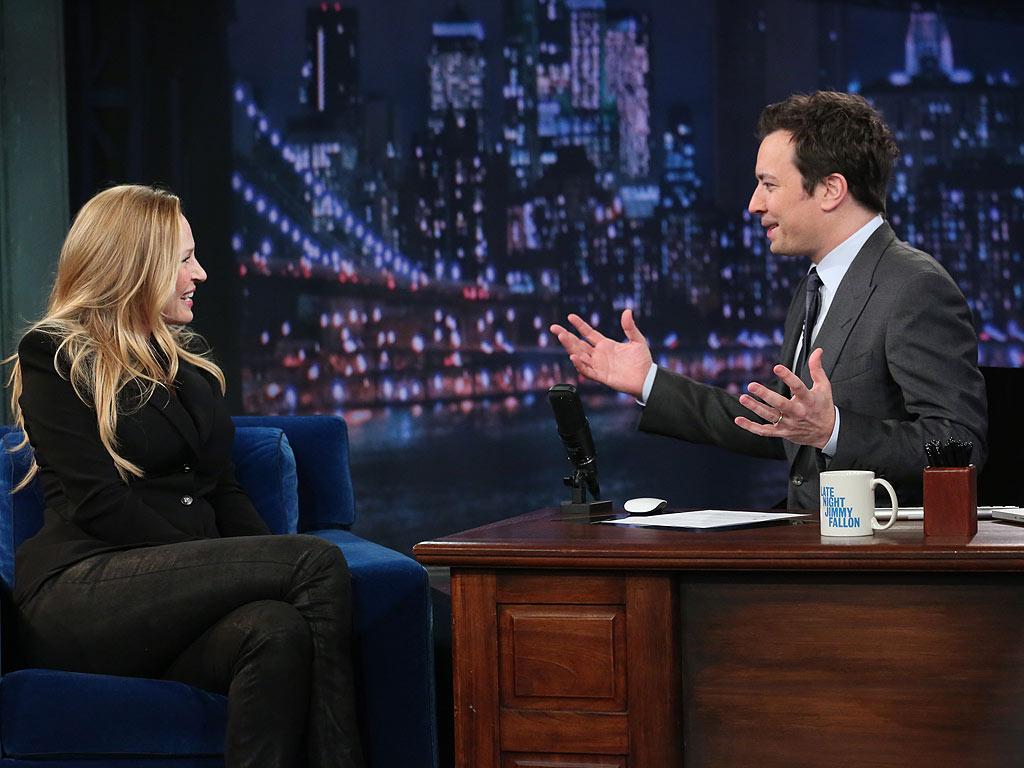 Lloyd Bishop/NBC

And, in the long run Thurman and Fallon agree that the "full Catholic" 6-month-old will have no problems brainstorming baby names for her future family.
"The rest she can just name her own children all these interesting names," quips the proud mama. "Proper Catholic, observant!"
— Anya Leon