Celebs Celebrate Launch of babyGap's Peter Rabbit Collection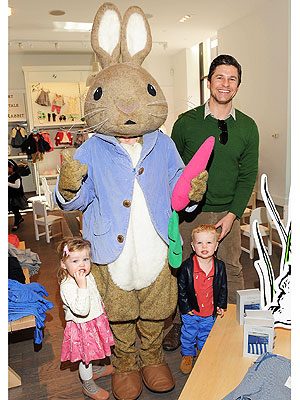 Michael Simon/Startraks
Some bunny special is coming to Gap!
Last Saturday, celebs and their kids gathered at The Grove in Los Angeles to celebrate the launch of the brand's new limited edition Beatrix Potter collection.
And the fun-filled family afternoon included everything from a precious petting zoo station and classic bunny hop to an arts and crafts table where the children could make their own bunny ears and bookmarks.
And in between face painting, exploring the prize garden and cute photo ops (check out David Burtka and his 2-year-old twins, Harper and Gideon, cozying up with the star of the show — Peter Rabbit! ), partygoers jammed to performances by Lucky Diaz and the Family Jam Band.

Guests also noshed on rabbit-themed treats like carrot embellished cupcakes, carrot shaped cookies and carrots and hummus while sipping on chocolate milk and juice; before settling down to listen to actress Elizabeth Banks read The Further Tale of Peter Rabbit.
As the event winded down, Milk + Bookies asked families to donate copies of their favorite reads to be passed on to children at the Boys & Girls Club of Hollywood.
The collection is based on Potter's whimsical world of Peter Rabbit — which celebrates its 110th anniversary — and includes cuddly cotton onesies, bright bottoms, and adorable one-pieces featuring the author's classic characters for newborn to 24 months.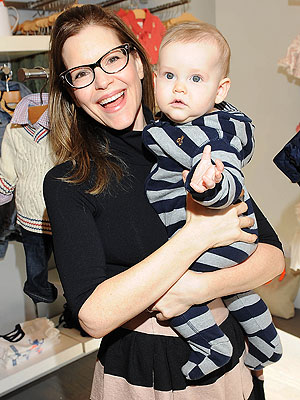 Michael Simon/Startraks
Looking cute and cozy in his striped romper, 7-month-old Emet Kuli takes in all the fun while hanging in mom Lisa Loeb's arms.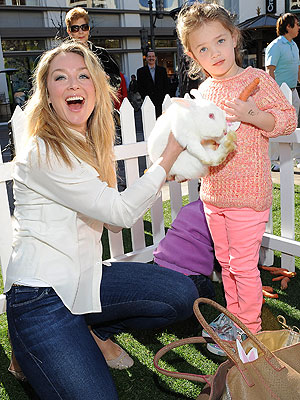 Michael Simon/Startraks
Looks like Easton made a new furry friend! Actress Elisabeth Röhm and her daughter get up close and personal with a few cuddly pals before the 4½-year-old heads off to get her face painted.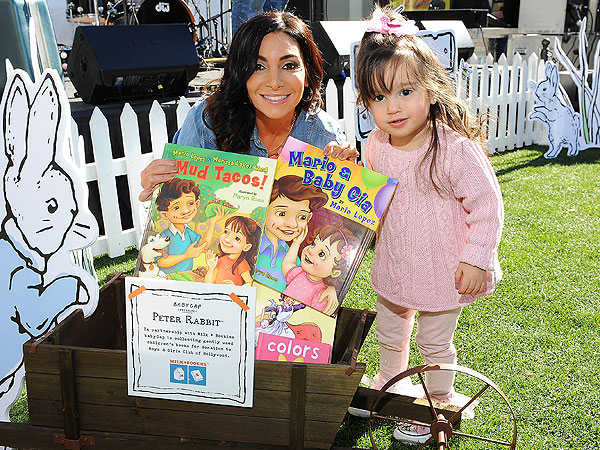 Michael Simon/Startraks
Dad Mario Lopez may not have been on hand, but wife Courtney and daughter Gia Francesca, 2, happily donate a few of his books to the wheel barrow.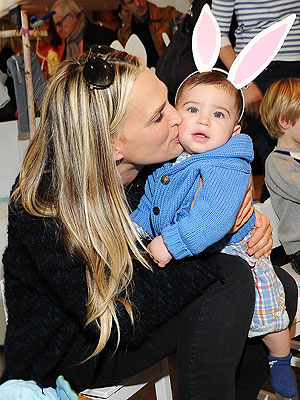 Michael Simon/Startraks
Book buddies! Molly Sims leans in for a smooch as she cuddles with her blue-eyed boy Brooks Alan, 6 months, during story time.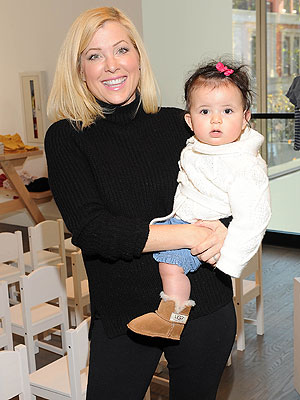 Michael Simon/Startraks
New mom Jennifer Aspen and her 7-month-old daughter Charlotte Sofia stop and pose for a quick photo before checking out all the afternoon's activities.