Great Ideas! Debi Mazar's 5 Tasty Tofu Recipes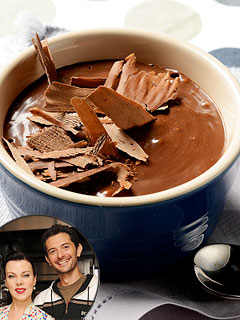 Courtesy Home Foods and Debi Mazar
In addition to their own cooking show, Extra Virgin, on the Cooking Channel, Debi Mazar and Gabriele Corcos also recently partnered up with House Foods to create delicious tofu-based Italian dishes.
"Their tofu fits very comfortably into our cooking. It's a great nutrient so it is also great for our kids," says Mazar.
Parents to Evelyn, 9½, and Giulia, 5½, the foodie couple shared some of their fave meals with us. Check them out below.
VIEW THE GALLERY: Debi Mazar's 5 Tasty Tofu Recipes