Shakira Celebrates Baby Shower – and Bares Her Bump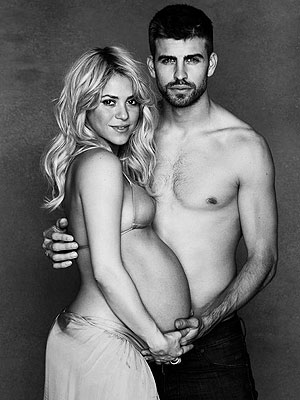 Jaume Laiguana
With their baby boy set to arrive any day now, Shakira and Gerard Piqué shared a sexy and shirtless black and white maternity portrait with fans — and asked for their help.
"We'd like to celebrate the imminent birth of our first child with all of you," the singer and upcoming Voice judge, 35, writes on her social media accounts.
Working with UNICEF, a charity Shakira has been a global ambassador for since 2003, the couple requests donations from $5-110 rather than gifts for their son.
The minimum amount buys a mosquito net to protect a child from malaria, while the maximum purchases a peanut-based paste that can save a malnourished child.

"To celebrate the arrival of our first child, we hope that, in his name, other less privileged children in the world can have their basic needs covered through gifts and donations," the couple write.
"Thank you for sharing this unforgettable moment with us."
"Every expectant parent around the world shares all the same hopes and dreams for their children that we do," adds Shakira. "Yet many don't share the same opportunities. Together we know we can change that."
The baby shower site also features additional photos from a December maternity shoot by Jaume Laiguana. Fans who donate to the cause will receive a personalized thank you from Shakira and Piqué.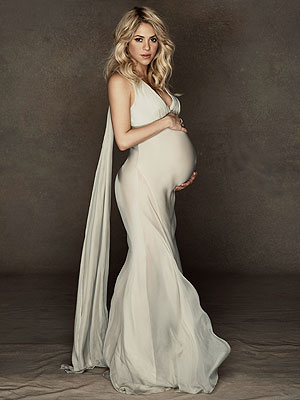 Jaume Laiguana
— Sarah Michaud