Chris Daughtry Makes 'Every Moment Count' with His Family
There was a time that Chris Daughtry stayed out every night, jamming onstage until dawn. But the rocker tells PEOPLE that those days are fewer and further between — replaced with the responsibilities of fatherhood and a growing social awareness.
"Being a father has made me grow up," Daughtry, 33, says. "Life is about more than just me. I've got a great wife, great kids and a great life now."
Sitting in his North Carolina home with his 2-year-old twins, Noah James and Adalynn Rose, Daughtry seems every bit the doting dad. As the toddlers start getting restless, he knows exactly what they need. "It's almost nap time," he says. "We like to keep them on a schedule."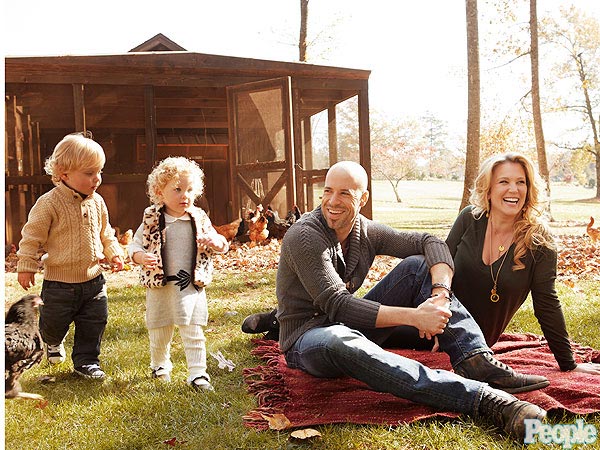 Brian Doben

"I have been blessed a lot in life," says Daughtry, "and it's the least I can do to give back." Case in point: he teamed up with DC entertainment to be an ambassador for the We Can Be Heroes giving campaign to fight hunger in the Horn of Africa.
It was a perfect fit for Daughtry, a lifelong comic fan who has Batman's famous masks displayed in his home studio. "I always wanted to be a superhero," he laughs. "That's why I work out so much. So teaming up with DC Comics for a charitable campaign just made sense to me."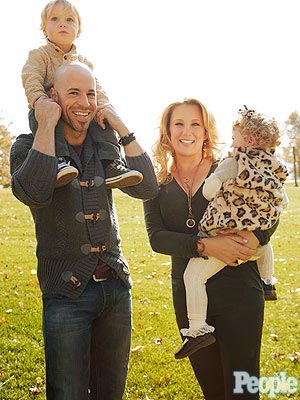 Brian Doben
Daughtry, who homeschools his older kids with his wife, Deanna, was also touched by the Sandy Hook school shooting.
"As a father, I was just heartbroken," he says, "I can't even imagine what these families are going through." Compelled to action, Daughtry decided to donate 100 percent of the proceeds of his song "Gone Too Soon" to the Connecticut School Shooting Victims Fund.
The tragedy has reminded Daughtry of the importance of family. "I'm not the type to give a lot of advice," he says. "But to be a good dad, you have to be present. When I'm home, I'm home. I don't work at home unless it's after the kids go to bed. I don't want my kids to say, 'My dad never had time for me.' They understand that there is a time I have to work, but when I come home, they need my undivided attention. I try to make every moment count."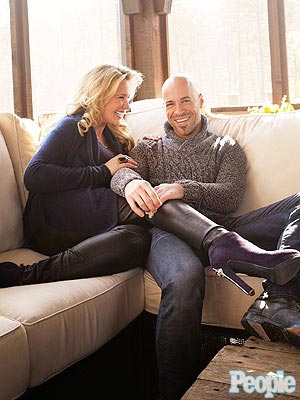 Brian Doben
And as for romance with Deanna, his wife of 12 years? "We just like to have movie night at home," he says. "Sometimes we go out to a nice restaurant or something, but usually when we're talking about what to do, she's like, 'Let's just stay in.' I love that. We sit together on the couch and watch a movie, and I feel very close to her."
Adds Deanna: "I love to see Chris as a husband and father. He really has his priorities together, and we both have committed to put the kids first. But he's good at finding time for us to 'date,' which is good for us, and also good for the kids."
After spending the holidays with family, Daughtry will return to the road on Jan. 25 for a three-week tour with 3 Doors Down. "I love getting on stage. I love the camaraderie of being on tour," he says. "I enjoy my time on the road, but when it's over, I can come back home and just be Dad."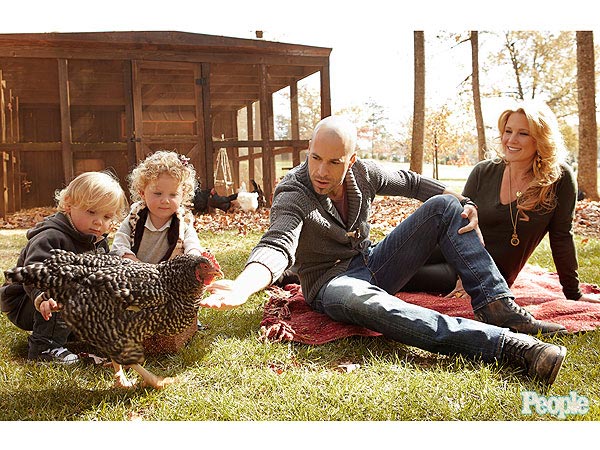 Brian Doben
— Steve Helling