Nicole Kidman Would Love for Sunday to Be a Singer
From the land down under to the deep south, Nicole Kidman and Keith Urban's daughters have become the perfect blend of southern belle — complete with Aussie accents.
With their native Australian parents settling in the south — the girls were born in Nashville and are being raised in Tennessee — 4½-year-old Sunday Rose and 2-year-old Faith Margaret's lingo is nothing short of unique.
"They have a mix of Australian and southern accents which is really cute," the Golden Globe nominated actress says during a Friday appearance on The Ellen DeGeneres Show.
"My mum always says, 'I can't understand her,' because [Sunday's] like … 'Hey, y'all'  to her grandparents."
But the girls have picked up more than just sweet sayings from country's home state, in particular Sunday, who seems to be following in her father's musical footsteps.
"She has really good pitch. I'd love it [if she sings]," Kidman, 45, says. "The great thing about being married to a musician is you have music in the house all the time. [Keith will] play the piano at 7 a.m. … we have breakfast around the piano."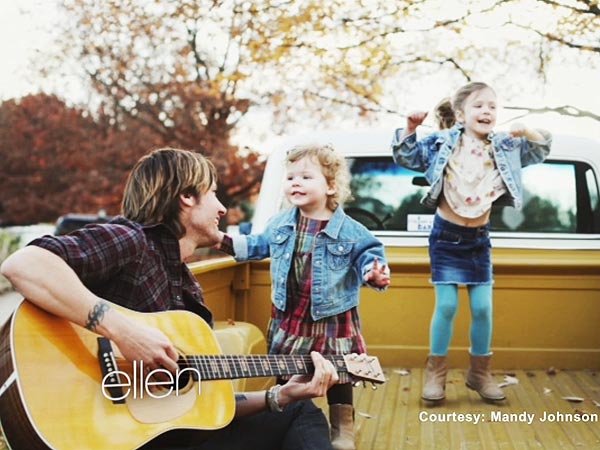 Courtesy Mandy Johnson

But getting to their family fairy tale took some time. After meeting on G'Day USA, Kidman jokes their attraction was mutual … or so American Idol judge Urban insists!
"I'm like, 'You didn't love me at first sight, you didn't notice me.' And he's like, 'Yes, I did, but I just didn't let on,'" she says. "Then about four months later he called me. Yeah, that's a long time. He said he had other things he had to take care of … Guys, right?"
— Anya Leon