Drew Barrymore Will Fight 'Like a Lion' for Her Family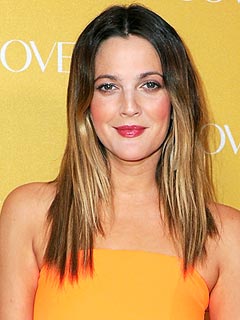 Alberto E. Rodriguez/Getty
She had a wild childhood growing up in Hollywood, but Drew Barrymore says she'll fight to keep her family stable and together for her 3-month-old daughter, Olive.
Barrymore, 37 — who married art consultant Will Kopelman last June at her Montecito, Calif. home — tells Good Housekeeping in its February issue that she's matured enough to create a stronger life for her growing new family, which she vows to protect.
"I will literally fight like a lion to keep my family happy and intact," she said of commitment after two failed marriages and a troubled life as a child star.
"Maybe I wouldn't feel that way if I had had a great family growing up."

After years of continuously working and moving from project to project, including her 2009 directorial debut in Whip It, Barrymore said it took an Eat, Pray, Love-style journey to India by herself and a year of solitude to force her to reflect on her future and what mattered.
"It freaked me out. I was afraid to let go," she said of the down-time away from her Hollywood work. "But with great risk comes great reward."
She adds: "We always wonder [when single], 'Where is this person? Oh my God, I'm lonely; what's my future?' But eventually you'll meet somebody, and this time will be gone. And you will kick yourself for not enjoying it. For me, that year was a great investment. It made me realize, I'm ready for something different."
"Had I not carved out that time for myself, I don't know if I'd be as happy trying to figure out what makes my husband happy and how to be a good mom," she explains. "I needed to be on my own and do my own thing."
During her pregnancy last year Barrymore spent even more time by herself, nesting, cat-like, at her and Kopelman's home.
"I didn't go out for like six or seven months. It was really nice to just get quiet," she explains. "I cleaned out every single drawer in my house. I went through storage units. That's how I lived my days. They say cats run around shredding paper before they're about to give birth. That's exactly how I was."
Now that Olive has arrived, Barrymore takes it one day at a time, enjoying the simple pleasures of day-to-day life with her baby girl.
"My favorite thing about being a mom is just what a better person it makes you on a daily basis," she says. "Every morning when I wake her up, the endgame is, 'Can I get her to smile?' And that puts me in a good mood. It's definitely a different way to live — and a much better one."
— Andrea Billings