Disney Taps Eric Stonestreet for Appearance on Sofia the First
Fresh off the heels of Disney's TV movie Sofia the First: Once Upon a Princess comes the new animated series Sofia the First, a story about a newly minted princess trying to find her place in the palace.
In the series premiere "Just One of the Princes," which makes its royal debut Friday, Jan. 11 at 9:30 a.m., Sofia — voiced by Modern Family star Ariel Winter — is determined to score a coveted spot on her school's flying derby team.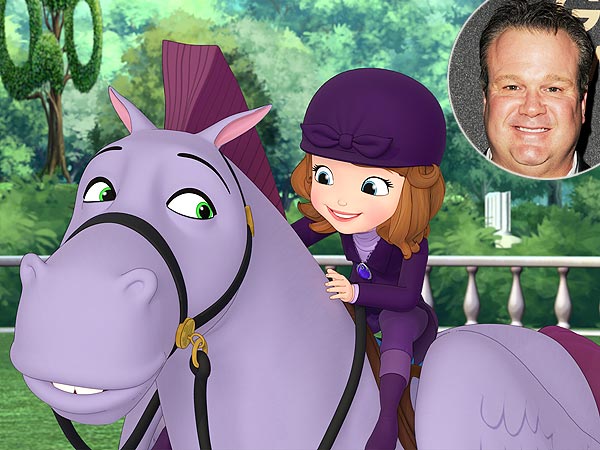 Inset:Kevin Winter/Getty
But when the big-eyed brunette is paired up with Minimus, a fearful flying horse (Winter's Modern Family co-star Eric Stonestreet is the voice!), Sofia's dream looks dim — until she stops worrying and starts believing in herself.
Added bonus: To help celebrate the premiere, Disney Junior is launching Minimus the Great, a fun online game that lets your tots lend a hand to Sofia and her horse in the big Royal Prep Flying Derby race.
For a full list of show times and other cool interactive activities, visit disney.go.com.
— Anya Leon