Gerard Piqué Pulls Prank Over Shakira's Baby News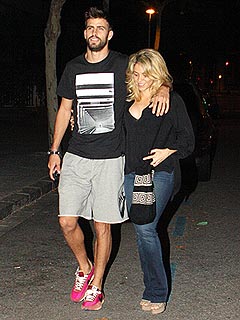 XPosure
Hold off on the congratulations — at least for now.
News and social media sites lit up on Thursday after Shakira's boyfriend, FC Barcelona soccer star Gerard Piqué, posted a message on Twitter, announcing the arrival of their baby boy.
""Our son has been born!" he wrote in Spanish. "We're very happy! Thank you all for your messages!"
But the baby buzz was short-lived after the father-to-be's fan following started calling out the coincidental timing of it all — Dec. 28 is Dia de Los Santos Inocentes in Spain and parts of Latin America, a holiday much like April Fools' Day.
And all bets on baby's birth were officially off when Piqué confessed to his prank with a follow-up message Friday morning.
"He has a name! His name is Innocence!" he Tweeted. "Happy Day of the Innocents to everyone!"
— Aaron Parsley and Anya Leon