Great Ideas! 14 Double Strollers That Will Simplify Your Life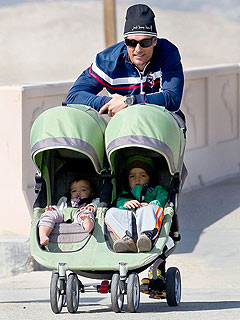 Pedro Andrade/Kevin Perkins/Pacific Coast News
In Feb. 2011, we spotted Matthew McConaughey taking a sunny stroll with son Levi, 2½, and daughter Vida, 13 months, in Malibu, Calif.
And we couldn't help but notice how at ease the dad of two looked pushing his Baby Jogger City Mini Double. So we decided to put together a list of the best double strollers out there.
From sturdy side-by-sides to sleek tandems, here are cool wheels that are perfect for your multiples.
VIEW THE GALLERY: 14 Double Strollers That Will Simplify Your Life