Nicole Richie: Motherhood Hasn't Affected My Style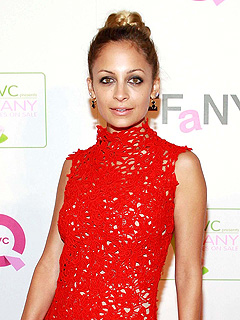 Shahar Azran/FilmMagic
Motherhood has changed Nicole Richie in many ways, but the star says she still has full ownership over her sense of style.
Unlike Kristin Cavallari and Christina Applegate, who say they've altered their way of dress since becoming moms, Richie recently told PEOPLE, "I wear all the same [types of] things I wore [before motherhood]. I'll always stay true to me."
Richie, mom to Harlow, 4½, and Sparrow, 3, acknowledges that "fashion is always changing," so her style has evolved naturally over time, but, "There's nothing specific that I've changed [because of motherhood]."
When it comes to fall and winter wear, the Fashion Star mentor — whose show kicks off on March 8 on NBC — doesn't have "any dos or don'ts" necessarily, but she loves a "great statement pullover sweater," she says. "Just a crewneck statement sweater paired with jeans or a knee-length skirt. I'm a big fan of Balenciaga and Alexander Wang. I stick to what works."

However, comfort is also key. "I get up at 5:30 in the morning and I don't really stop for anything until about 7 or 8 at night," she adds. "I'm going all day so it's important for me, for my lifestyle, to kind of just be comfortable and not really think about what I'm wearing. I've always been one to dress for comfort."
Admitting she often has only 15 minutes to get ready before leaving the house — "Sometimes I look great, sometimes I look like I got ready in 15 minutes," she jokes — Richie says she subscribes to some very succinct and helpful fashion advice.
"The best fashion advice I've ever received is to be yourself, not pay attention to trends, know your body and know how to express yourself."
TELL US: Has your style changed since you've had kids?
–Dahvi Shira, with additional reporting by Jackie Fields