BumpWatch: Holly Madison – Go Figure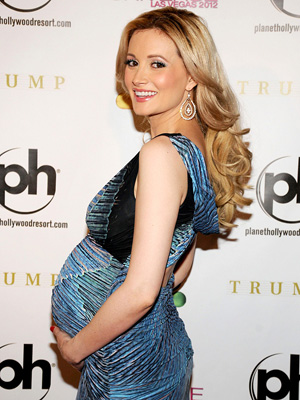 RexUSA
Holly Madison, who was recently hospitalized for morning sickness, looks radiant as she shows off her baby belly on the Miss Universe red carpet, held Wednesday at The Planet Hollywood Resort and Casino in Las Vegas.
The former reality star is expecting her first child — a daughter — with boyfriend Pasquale Rotella in March.
"We knew we wanted to try to have kids, but probably next year, Madison said recently.
"I don't know why this is, maybe because I am 33, but I didn't think it would be that easy for me to get pregnant. But it was."
RELATED: Holly Madison: I Want Six Kids