Spotted: Pink and Willow – Shop to It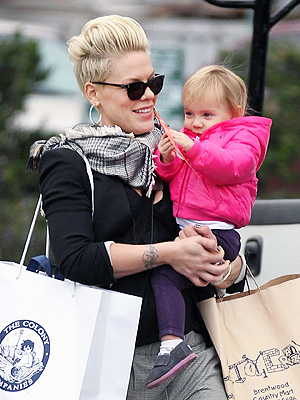 FameFlynet
Finishing up the holiday shopping?
Pink brought along one of Santa's elves — 18-month-old daughter Willow Sage — during a trip to the Brentwood Country Mart on Monday in California.
Since welcoming her little lady, the singer's personality has taken a turn for the better, she admits.
"I didn't have morning sickness at all, I just had genuine rage throughout my pregnancy," Pink, 33, said recently.
"I'm talking 28 Days Later rage. Demonic eyes. I wanted to kill everybody."
Willow is her first child with husband Carey Hart.