Jeffrey Donovan Welcomes a Daughter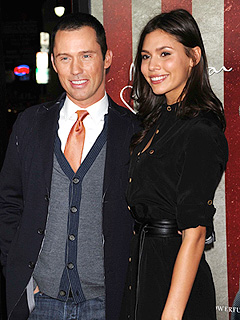 Jennifer Graylock/AP
Jeffrey Donovan has a lovely little new costar in his life — a baby girl!
The Burn Notice star, 44, and his wife Michelle are proud parents of their first child, a rep for Donovan tells PEOPLE exclusively.
"She is a healthy and happy baby girl, and we are incredibly blessed to have her in our lives," the couple say in a statement.
No other details, including their daughter's name, were immediately available.
A special two-hour season finale of Burn Notice, guest starring Sonja Sohn and Alex Carter, airs this Thursday at 9 p.m. EST on USA.
— Tim Nudd with reporting by Julie Jordan