Great Ideas! 14 Cheerful (and Yummy!) Cupcakes for the Holiday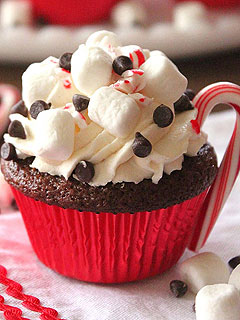 Courtesy Lick the Bowl Good
We'll take a cup of this peppermint chocolate confection!
If you're anything like us, you're also drooling over this delicious (and super creative!) confection. Fortunately, there's more.
From snowmen to gingerbread houses, warm up friends and family with these joyful treats we've gathered from the best baking bloggers out there.
VIEW THE GALLERY: 14 Cheerful (and Yummy!) Cupcakes for the Holiday