Shoe Chic! Hollywood's Mini Fashionistas Love Bloch Ballet Flats
Being the daughter of a fashion icon means having some seriously fabulous shoes to fill. Fortunately, Suri Cruise and Harper Beckham are well on their way to following in their mother's — Katie Holmes and Victoria Beckham — chic footsteps with their adorable Bloch footwear.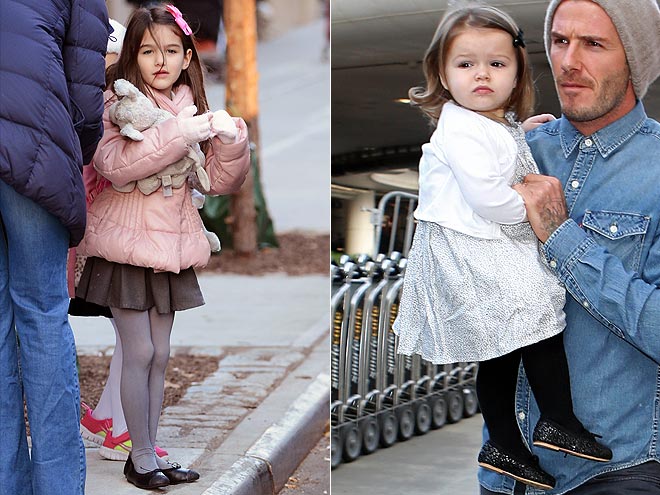 Elder Ordonez/INF; Xposure

Suri loves to pound the New York City pavement (left, on Nov. 29) in the Luxury Patent Leather Ballet Flats ($57), which stylishly complement her school uniform.
And Harper's fave Glitz ($80) pair instantly add sparkle to her simple outfits, including the gray dot dress and white cardigan she wore on Dec. 9 while heading into LAX with dad David Beckham.
Whatever the occasion, Bloch's mini collection is the perfect balance of pretty and practical, making them a shoe-in for trendy girls on the go.
— Anya Leon