Giveaway: A 1st Birthday Boy Gift Bag from Jewels & Pinstripes (a $435 Value!)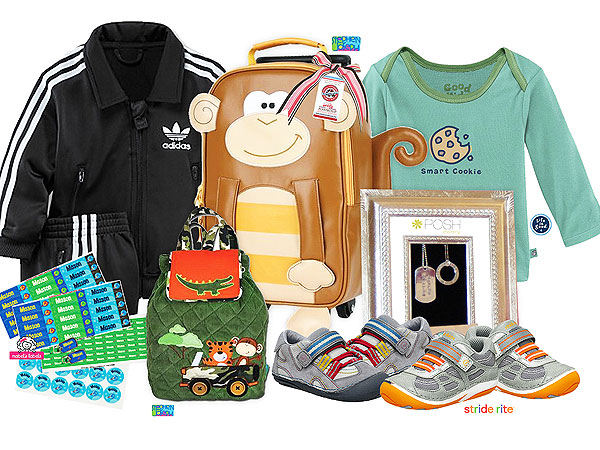 Courtesy Jewels & Pinstripes
Once again, Jewels & Pinstripes has rounded up an awesome assortment of goodies for their new "It's Fun to be One" Celebrity Birthday Boy Bag that will be gifted to Ali Landry, Mariska Hargitay and Curtis Stone's little tykes.

It includes a Posh Mommy Jewelry gift certificate ($150), Stride Rite SRT SM Leo grey/multi (size 4.5, $40) and SRT SM Connor gray/orange (size 5, $39), Stephen Joseph Safari Signature Collection Quilted Backpack ($30) and Monkey Rolling Backpack ($30), Adidas black toddler track suit ($42), Mabel's Labels gift certificate for The Big Kaboodle™ personalized label pack ($48) and Life is Good Smart Cookie T-shirt ($20).
And to share the love, they're giving away the same luxe gift bag to one lucky Moms & Babies reader. Hurry up and enter for your chance to win! Online entries must be received between 12:01 a.m. Eastern Time ("ET") on 12/17/12 and 11:59 p.m. (ET) on 12/23/12. See Official Rules.