Alicia Keys: Motherhood Has Made Me a Better Person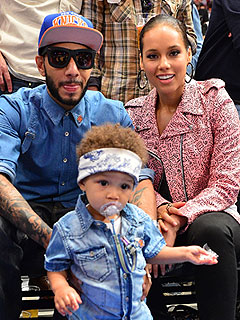 James Devaney/FilmMagic
Becoming a mother set off a rippling effect in Alicia Keys' world, beginning in her personal life and carrying right through to her continuously successful career.
"Being a parent has made me more open, more connected to myself, more happy, and more creative," the songstress says in Scholastic Parent & Child's December/January issue.
"I'm more discerning in what I do and how I do it. It's just made me a better person all the way around."
Fortunately for the first-time mom, it didn't take much for her to feel at ease after welcoming Egypt Dauod, her son with husband Swizz Beatz.
"What's been surprisingly easy is just how natural parenthood feels," Keys, 31, explains. "I feel great about how easily I've fallen into the role. I love it!"

However, while the addition of her baby boy was both profound and positive, Keys admits it hasn't always been easy. "What's been surprisingly hard about becoming a mom is being away from him," she says, "and trying to find that magical balance for everything, which I kind of expected."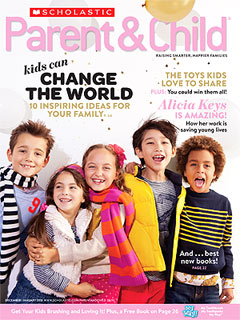 Courtesy Scholastic Parent & Child
Currently promoting her new album Girl On Fire and serving as Keep a Child Alive's ambassador, Keys tries to make the most of days spent with her family.
"We love to go to art galleries and to the park," she shares. "We love to do painting days and to visit our family — and we also love to run around our house and just go nuts!"
But when bedtime rolls around and it's time to wind down, Keys and Egypt cuddle up with a few of their favorite reads. All that time hitting the books is paying off for the 2-year-old, the musician says.
"We like any books that are about trucks because Egypt is fascinated by them," she notes. "He can look at a picture of trucks and name every kind that there is — even an excavator."
— Anya Leon