Reese Witherspoon 'Crawling' Back Toward Pre-Baby Body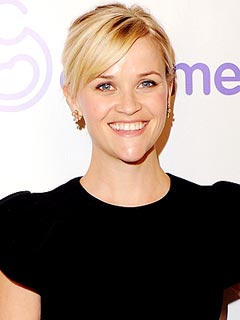 Jon Kopaloff/FilmMagic
After giving birth to her third child in September – son Tennessee James – Reese Witherspoon says she isn't exactly bouncing back into shape.
"I don't know if I'm bouncing back. I'm slowly crawling back," she joked to Extra at the March of Dimes Celebrates Babies event in Beverly Hills on Dec. 7.
She's also still fighting a case of "baby brain."
"I couldn't remember, the other day, what you call that thing that keeps the food cold. It was the refrigerator," says Witherspoon, 36, who's also mom to Ava, 13, and Deacon, 9. "I couldn't remember the name of it!"
But the Oscar winning actress is not worrying too much about any of it.
"You just have to be gentle and patient with yourself," she adds, "and slowly get back to your health."
As for the reason behind all of this, Witherspoon says her newborn son is "great. He's wonderful, healthy, happy."