Spotted: Liev Schreiber and Kai Ride the Wave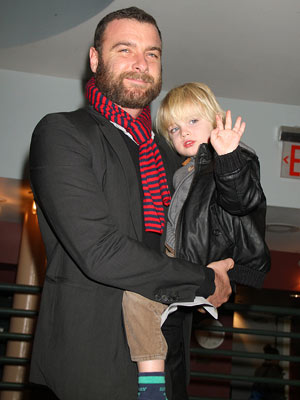 MediaPunch Inc / Rex
Hello, there!
It's a boys night out for Liev Schreiber and 3½-year-old Kai, who attend the New 42nd Street Gala on Wednesday, which honored Australia's Council for the Arts, in New York City.
From bike rides with his boys — including 5-year-old son Sasha — to red carpet events with Naomi Watts, the actor has been busy in between filming his new movie Fading Gigolo.
"Liev's moments with the children are amazing. The games just go on and on," the actress told More magazine of Schreiber.
"I've always said that men are great in the moment, but not good in the planning, like, 'Is there milk in the fridge?' and 'Do we have diapers?'"
RELATED GALLERY: The Watts-Schreibers Family Album