Connie Britton: Why I Adopted As a Single Mom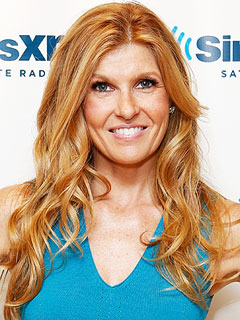 Cindy Ord/Getty
Connie Britton always knew she wanted to have a family — and she wasn't about to let her single status stand in her way.
"I lost both of my parents within three years of each other and I kind of thought, 'What am I waiting for?'" the Nashville star said during The View on Monday.
"The man will come and if I want to have my own kids I can do that, but I [knew] this was something I [wanted] to do."
And after shining light on Africa's orphan crisis, it didn't take long for Britton, 45, to decide where she would find her first child. "I was going to do a documentary about Ethiopian orphans and spent a lot of time in orphanages there," she shares.
"It was something I knew I always wanted to do — adopt from there."
In 2011 the actress welcomed home Yoby — a "wonderful and life-changing experience," Britton says — and, from the start, baby boy has been busy motivating his mama in ways she never imagined.
"It is really true, I sing to him all the time. Poor thing practically never hears me just say a straight word. I sing everything like we're in a musical," she jokes. "I guess he likes it. He wasn't able to defend himself because he couldn't speak until just recently."
So when she was offered the role as country superstar Rayna James on the hit show Nashville, Britton didn't think twice about belting out her voice. "When this came up, I thought to myself, 'You know, I sound pretty good singing with Yoby. I'm sure I can pull it off.' Not smart!" she says with a laugh.
— Anya Leon