Why Drew Barrymore Named Her Daughter Olive (and Not Kidney Bean)
When it comes to food items, Drew Barrymore picked quite a respectable one as her daughter's name.
Asked why she and her husband Will Kopelman chose Olive, the actress says it came from a book — though not one of baby-names.
"I was reading a book with my husband. I was three months pregnant, and they said, 'Your baby is the size of an olive.' And that was it. We never looked back," Barrymore, 37, says in an interview airing Thursday on The Ellen DeGeneres Show.
Good thing they weren't reading the same book weeks earlier. "It could have been named Kidney Bean," says DeGeneres. "Kidney's not such a fun name," Barrymore replies. "We were work-shopping a few [names] … And then once the light was shed, there was just no turning back."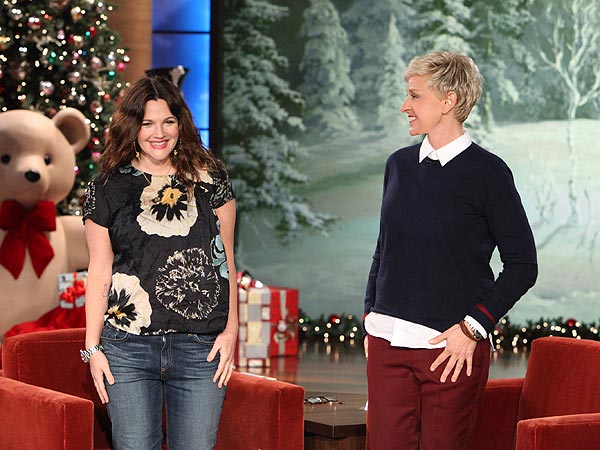 Michael Rozman/Warner Bros.

Barrymore, who unveils her new pinot grigio wine on the program, also confirms that they knew the sex of the baby ahead of time. "I figured there's so many surprises to come," she says. "Every phase of her life that I will be trying to master."
So, how is Olive doing now? Well, not to brag, but Barrymore says she's just about perfect.
"She is a good baby," she says. "I count my lucky stars every day because she is … and really interactive and happy and nice to people. She's a nice person."
She adds: "Olive is a definite ambassador to having lots of babies. I have met babies who are screaming and they're crying and they're trying to convey all these things, and you get so terrified and overwhelmed. I'm very grateful to her. She really has it together … She's really impressing me."

— Tim Nudd