Harvey Weinstein: Baby's Sex 'Makes No Difference to Me'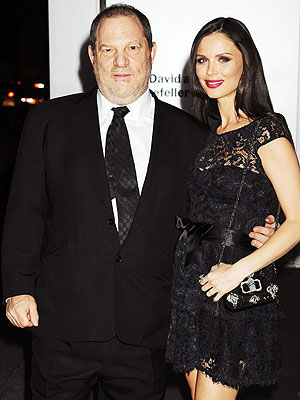 Johns PKI / Splash News Online
You can hardly tell, but Georgina Chapman and Harvey Weinstein have another baby on the way.
Stepping out in New York City Monday night for MoMA's film benefit honoring Quentin Tarantino, the couple told PEOPLE that they're still undecided about finding out the sex of their second child together.
"We'll see — either way," the Marchesa co-founder and Project Runway: All Stars judge, 36, says. "Just as long as the baby is happy and healthy."
Her husband showed his cards, but the Weinstein Company chairman insists it's all in good fun.
"I'm wearing a football jersey and baseball cap every day," Weinstein, 60, jokes with PEOPLE. "After four girls, I don't care if it's a boy or a girl. It makes no difference to me."

In addition to his three daughters from his previous marriage, Weinstein and Chapman are also parents to daughter India Pearl, 2.
— Michelle Ward
RELATED: Harvey Weinstein and Georgina Chapman Second Child Together