Spotted: Halle Berry and Nahla Book It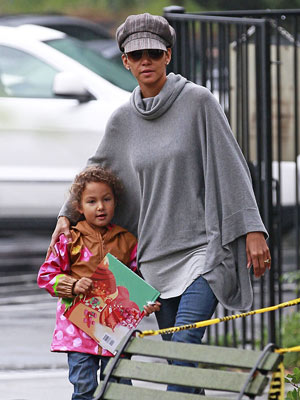 Bruja/Pacific Coast News
Amid all the drama in her personal life, Halle Berry tends to her little bookworm, 4½-year-old Nahla Ariela, in Los Angeles on Thursday.
After reportedly being denied permission to move with her daughter to France, a Thanksgiving Day brawl between ex Gabriel Aubry and her fiancé Olivier Martinez — and subsequent emergency protection orders — it's been a hard few weeks for the actress.
But on Thursday, Berry's lawyer confirmed the former couple had reached "an amicable agreement" in regards to custody of their only child.
RELATED: Halle Berry & Gabriel Aubry's Ongoing Custody Battle Explained in 5 Clicks