Vanessa Lachey Shows Off Her Little Turkey
It's Camden John Lachey's first Thanksgiving!
"Oh no!!! My turkey is making a run for it," mom Vanessa Lachey Tweeted Thursday, sharing a photo of her 10-week-old son wearing a festive outfit. "Happy Thanksgiving everyone!"
"Wow, not a hard year to find things to be thankful for," added husband Nick Lachey. "Feel so blessed to have such a beautiful family. Hope you all are enjoying yours!!"
Having welcomed their first child in September, the couple is adjusting to parenthood.
"We look at him and we're like, 'We made this!'" Vanessa said recently. "I know it sounds corny and cheesy, but it is your love personified."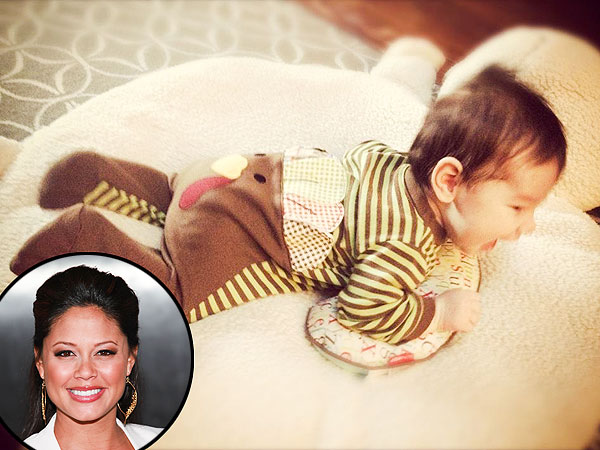 Courtesy Vanessa Lachey
RELATED: Vanessa Lachey Jokes: Nick Would Be Willing to Nurse