Nickelodeon Premieres Dora the Explorer Thanksgiving Special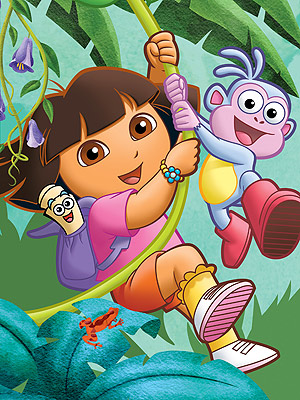 Courtesy Nickelodeon
Bring on the turkey, pumpkin pie and … Dora the Explorer!
Just in time for the holidays, Dora and her adorable buddies (Boots, Isa, Benny, and yes, even the pesky Swiper) will star in the "Thanksgiving Day Parade," which premieres on Monday, Nov. 19 on Nickelodeon. 
You and your sweeties can snuggle up and watch as the whole gang gets set for the big celebration, including saving the Pirate Piggies from floating away.
And to top it all off? There's a cameo appearance from Dora's cousin Diego and his adorable sidekick, Baby Jaguar.
For local listings, go to nickjr.com.