Lisa Ling: Pregnancy Makes Me Nervous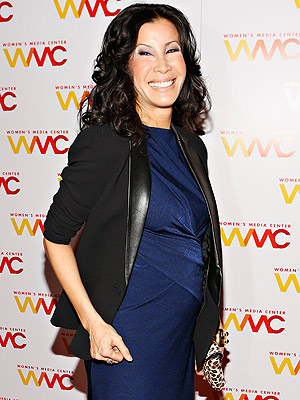 Cindy Ord/Getty
Lisa Ling has battled child traffickers, traveled to remote areas of the Congo to help women and raised awareness for her sister, captured and held in North Korea in 2009. But having a baby? That frightens her.
"I'm finally going down this road and it's scary," the expectant mom told PEOPLE Tuesday at the Women's Media Center's 2012 Women's Media Awards, where she and her sister Laura were honored.
"I'm really excited but more nervous than anything," says Ling, 39, who is six months pregnant with a baby girl.
"I'm nervous about all of it. I'm nervous about how my life is going to completely change. I'm nervous about how I'm going to actually carry the baby. I'm nervous about changing diapers. I'm not someone who likes to be nervous. I'm someone who is always in control."

"But I feel very fortunate," the Our America host adds. "My husband [Paul Song] and I are very, very lucky that this is even happening. I'm really excited about investing our emotion and love in another person. I'm finally ready for it."
The best part so far? "I didnt have any morning sickness at all and feel pretty normal other than getting this belly!"
— K.C. Baker