Tamera Mowry-Housley Introduces Son Aden
Meet Aden John Tanner Housley!
Adam and Tamera Mowry-Housley introduce their new son in a photo shared on both of their Twitter pages.
"Chillin with my grandma Darlene today! She hooked me up with a cool outfit," the actress, 34, wrote in the voice of her newborn.
As for the little guy's names, Housley, 40, explains the meaning behind them. "He has two middle names," the FOX News correspondent writes. "A for me, T for Tamera and John [is] our fathers' middle name."
Arriving Monday evening in Los Angeles, Aden is the first child for the couple, who wed in May 2011 in Napa Valley. "Thanks for all the love and well wishes," Mowry-Housley Tweeted Wednesday. "Adam and I are very overjoyed with love and feel so blessed. Being a new mommy ROCKS!"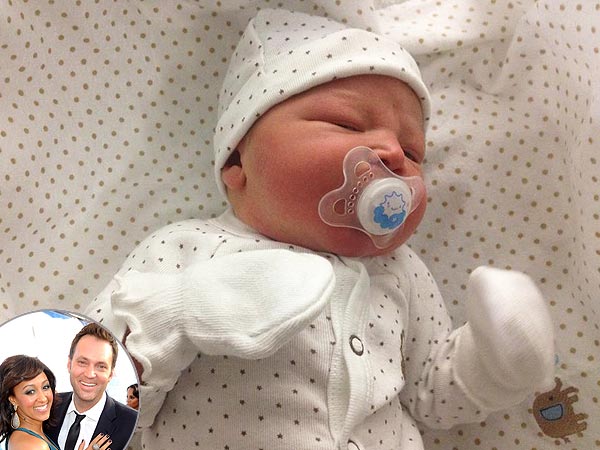 Courtesy Housley Family; Inset: Frederick M. Brown/Getty